While most Americans spend the holidays back home eating delicious selections of fatty foods and drinking rich seasonal cocktails and eggnog, there are a select few who stay strong, managing to squeeze in their hours in at the gym between parties. Ask any of these self-described gym rats, and they'll report there's a distinct change in the air right around the end of the holiday season—"gympocalyspe" is coming.
It's not just the end of the holiday cheer and the restarting of the usual work routine, but the knowledge that, with it, will come the "resolutioners."
What is a resolutioner? As the name suggests, it's someone who makes a new year's resolution to "get healthier." They drop into the gym right around January 3rd and usually manage to stick it out until about Valentine's Day (if they make it that long) and then are never seen again. We want to stress that there's nothing wrong with being a resolutioner, in fact, many resolutioners go on to become regulars in the work out scene, but for the regular gym-goer, their presence can be a major annoyance come the new year and you can't find a free machine to save your life.
In this article, we're going to outline five ways to stay on top of your health when every treadmill is occupied!
5. A Good, Ol' fashioned Jog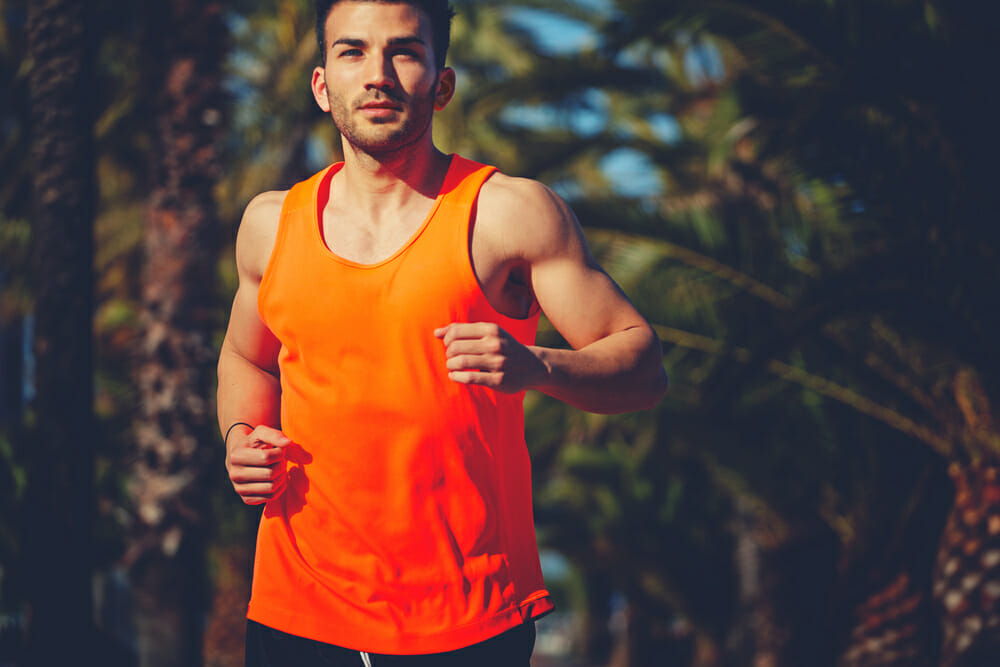 In all your days and nights at the gym, you might have forgotten you can just run around outside. It sounds like a crazy concept but it works pretty well! In fact, studies have shown that running outside, instead of on a treadmill, actually gives you a more well-rounded workout. Especially if you've got a local park you like, or runnable nature trails near you, it can be a nice treat to get out and hit the ground. Just make sure you're bundled up for the chilly weather!
4. Yoga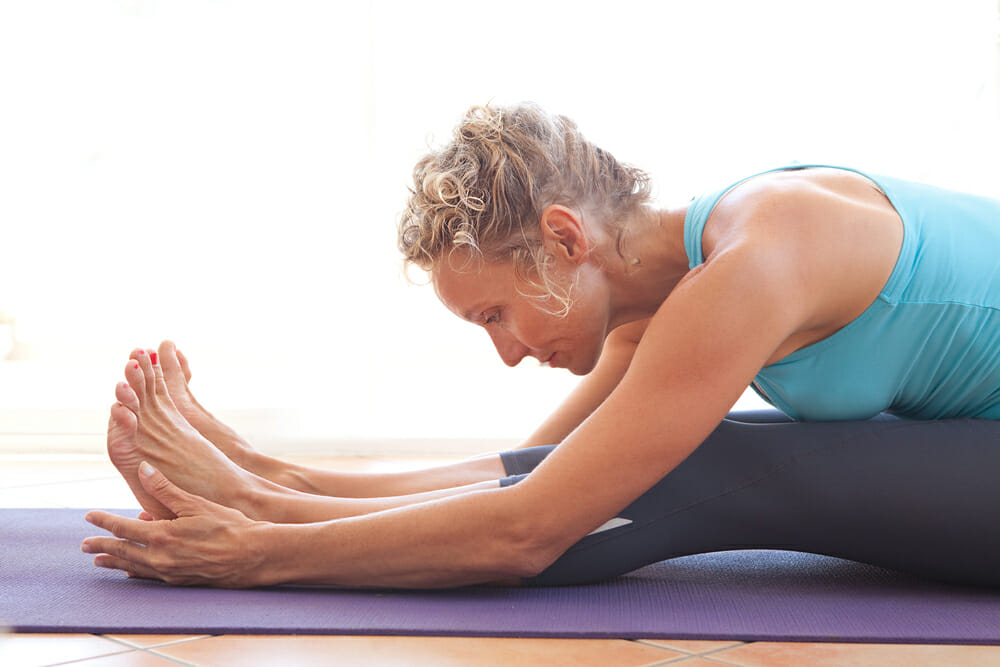 One of the nice things about yoga (among many) is that you can do it anywhere. Just lay your mat down and get flexing! If you're a yoga newbie, there are an abundance of YouTube channels and various online guides that will help you get your feet wet with moves from a simple Sun Salutation to a full Vinyasa flow! Additionally, older adults are recommended to integrate some kind of balance training into their routines as well so it's a win-win.
3. Drive less, Walk More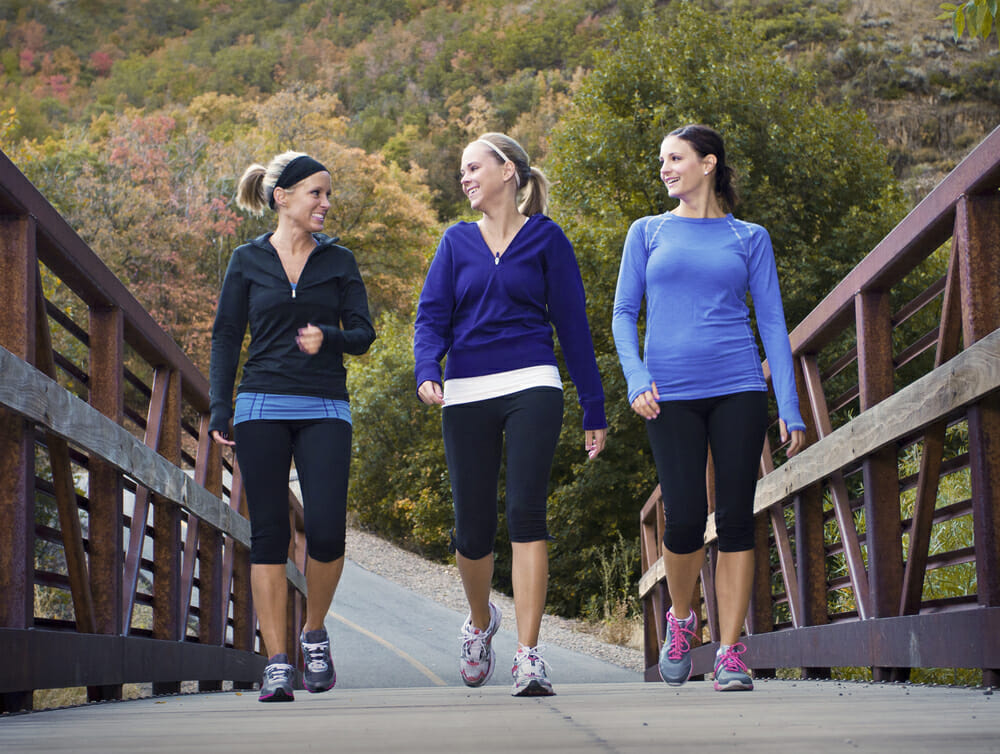 Another great way to stay on top of your health is to simply drive less and walk more. Instead of driving to the store to pick up one or two things, have a walk instead. Stack this with some morning yoga and a jog later on, and you've got the recipe for an entirely healthful day. "But walking is boring," you say. Well, we contend that it doesn't have to be! Fire up a podcast and listen as you stroll, or grab a friend and chat in stride. We recommend throwing your address into WalkScore.com and see just how your neighborhood stacks up. You might be surprised just where you can walk and how easily and quickly walking can improve your life (not to mention the environmental benefits too!).
2. At-home Circuit Training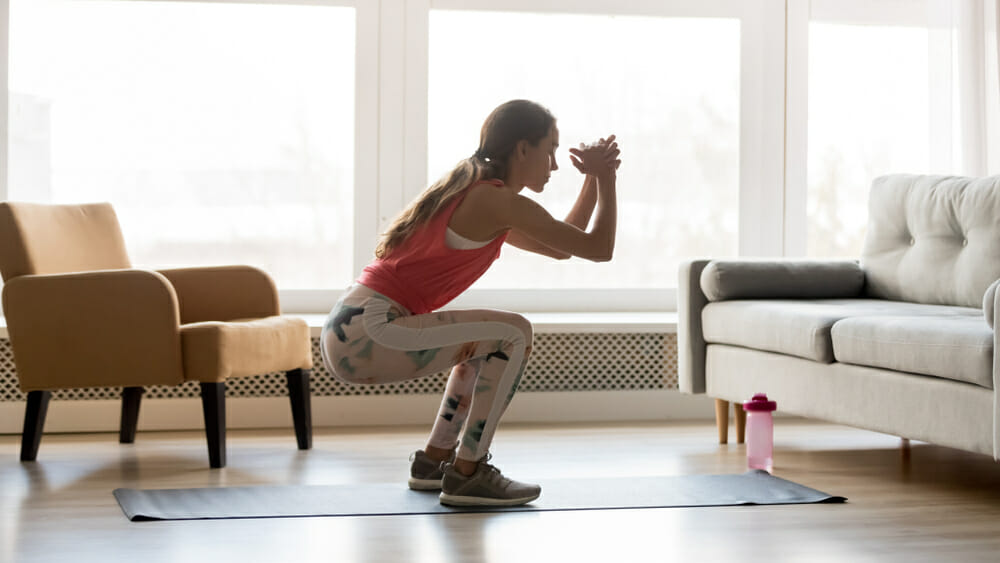 As any gym goer likely knows, circuit training can be one of the most effective workouts you can engage in. For twenty or so minutes, you cycle between ten or more stations doing different workouts and, in doing so, keep your heart rate up leading to improved cardiovascular health and caloric burn. Luckily, circuit training can easily be adapted for the in-home gym.
Here's a good at-home circuit train to get you started:
Skipping – 2 minutes
Air Squats – 20 reps
Jumping Jacks – 20 reps
Push-ups – 20 reps
Mountain climbers – 20 reps
Crunches – 20 reps
Back Extensions – 20 reps
Plank – 2 for 30 seconds each
Rest and then repeat. Just be respectful of your downstairs neighbor!
1. Switch Up Your Hours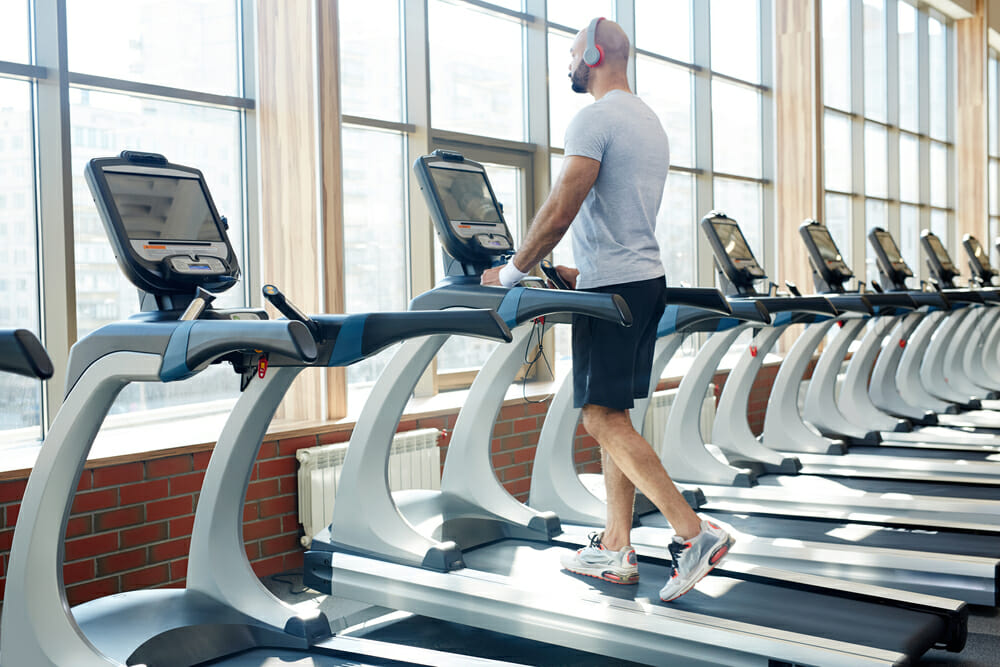 Let's face it, no one likes to be bumped out of their routine because the whole reason we keep a routine is so we're not bumped out of it! Sometimes, though it can be beneficial to get out of your cycle and try something new. Maybe the answer isn't to leave the gym for that three- to four-week crush of resolutioners, but to change the hours you go to the gym. We know, we know—why should you change? They're the outsiders! That's just the way it goes sometimes, friends and we could all be a little more flexible. Peak gym hours are about four PM to eight PM weekdays, so try going either before work or after dinner. Don't worry, this too shall pass.
The Bottom Line
Whether you choose to avoid the gym completely, or stay and augment your hours, remember that healthfulness and mindfulness go hand in hand so be nice to the newbies. If you see a resolutioner using a machine incorrectly, gently help them so they don't injure themselves. If you're lucky, they might just let you work in! And, above all, remember this will all be over by Valentine's Day.