Preventive Medicine Physicians & Clinicians
It's not only about choosing a better physician. It's about choosing a better life.
Preventive Medicine Physicians
Our Preventive Medicine Physicians are leading experts in the field of preventive medicine and health care. The team behind the exclusive Elitra executive health exam are featured below.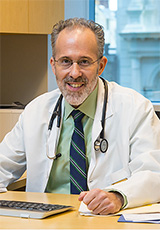 Avram Nemetz
MD | Medical Director, Internal Medicine
Dr. Avram Nemetz is a renowned physician and pioneer in preventative medicine caring for tens of thousands of patients over his heralded career, and has been an integral member of Affiliated Physicians (parent company of Elitra Health) since joining their staff in 1991. Dr. Nemetz championed the early development of this multifaceted medical organization that has provided quality physical exams, urgent care, occupational medical services, mass vaccine programs, drug testing, and unique medical services tailored for individual patient and company needs.
When the original Affiliated Physicians office at 5 World Trade Center was destroyed in the 9/11 attack, Dr. Nemetz helped his members heal, rebuild, and from 2001 to 2016 relocate and continue practicing medicine in Midtown Manhattan. Today, Dr. Nemetz and the Affiliated Physicians team are proud to return home to New York's financial district near 1 World Trade Center, the Freedom Tower with the opening of Elitra Health.
Dr. Nemetz graduated from Cornell University, and earned his Medical Doctorate degree from the Albert Einstein College of Medicine. Dr. Nemetz completed his residency in Internal Medicine at the Bronx Municipal Hospital Center (now Jacobi Medical Center), and prior to joining Affiliated Physicians was an emergency physician at St. Vincent's Hospital. He is board certified in Internal Medicine.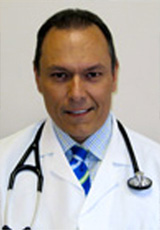 Richard Hernandez
MD | Internal Medicine
Dr. Richard Hernandez has specialized in preventative exams, cardiac health and lifestyle medicine for the last 15+ years.  A graduate of New York University and New Jersey Medical School where he received his Medical Doctorate degree. Prior to joining Affiliated Physicians (parent company of Elitra Health) in 2002, Dr. Hernandez was as an emergency room physician at Lenox Hill Hospital where he was responsible for the implementation of standards-of-care protocols, held several teaching appointments, and was responsible for training medical students, multi-specialty residents and fellows. Dr. Hernandez has been an Associate Clinical Professor at New York Medical College and at New York University Medical School. He is board certified in Internal Medicine.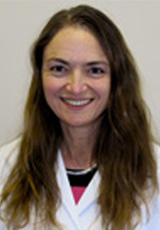 Tishe Dalipi
DO
Dr. Tishe Dalipi graduated from New York College of Osteopathic Medicine and completed her residency in Internal Medicine at Winthrop University Hospital in Mineola, NY. Dr. Dalipi is board certified in Internal Medicine.
Take greater control of your health. Call 1(888) 202-0128 or click here: